NIPSS STRATEGIC GROUP VISITS MLSCN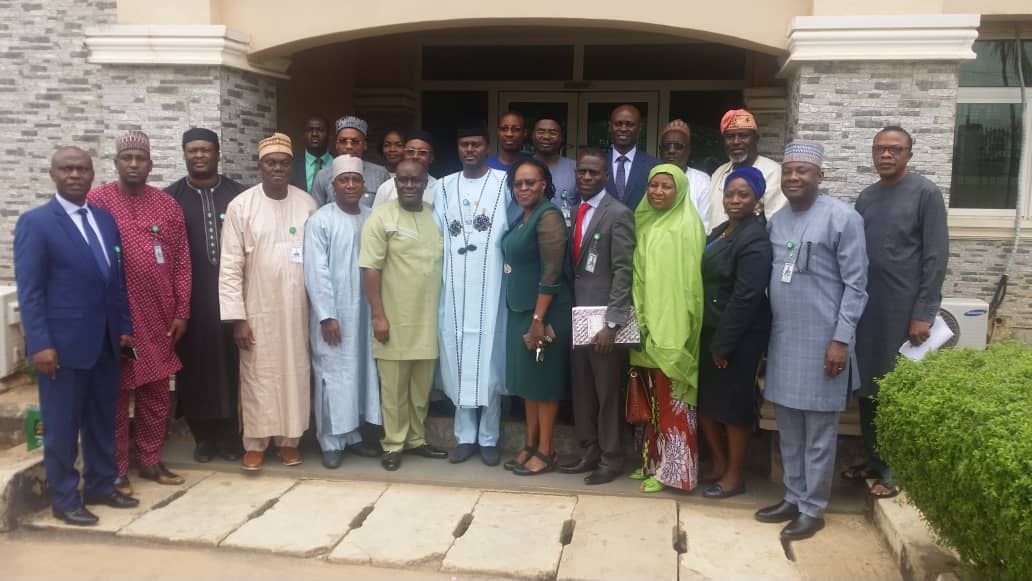 The Ag Registrar/CEO of MLSCN, Sir Tosan Erhabor, on tuesday, April 9, 2019, received the participants of Senior Executive Course No.41, 2019 study Group 5 of NIPSS, on a strategic institution visit, at MLSCN house, Abuja.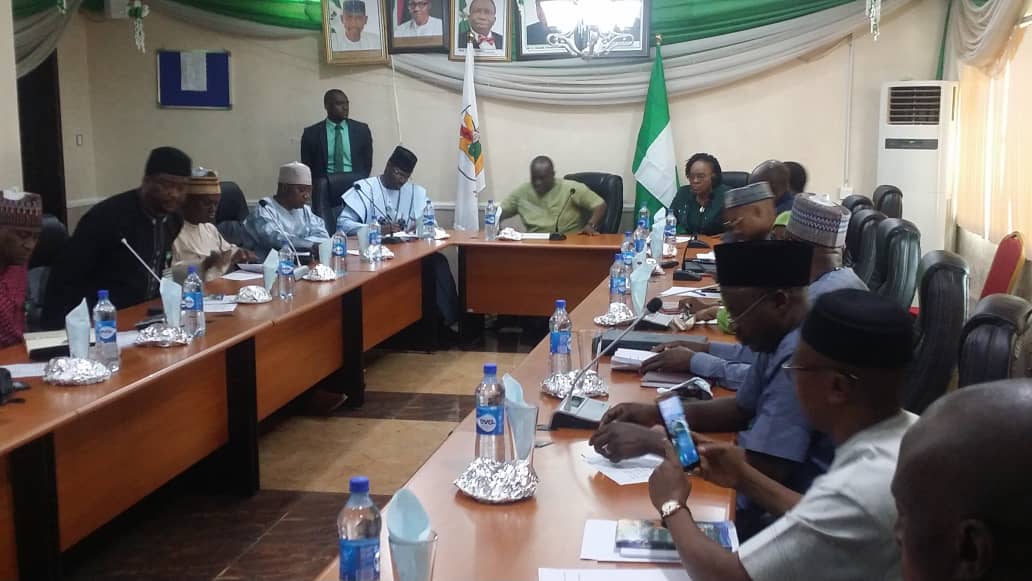 In his presentation, the MLSCN Chief Executive gave a lucid and expository insights into the Vision, Mission, core values and mandates of MLSCN.
The framework of funding UHC delivery by MLSCN, the organizational models and Strategies for funding UHC by the Council were brought to the front burner by the CEO. Other areas brought to the fore were: Council's assessment of the effectiveness of models and strategies for funding UHC, the organisational challenges with emphasis on the non-inclusion of Medical Laboratory personnel in the minimum Health package in Nigeria and the non -employment of qualified Medical Laboratory personnel in some Government and private health facilities which may hinder the realisation of UHC by 2030.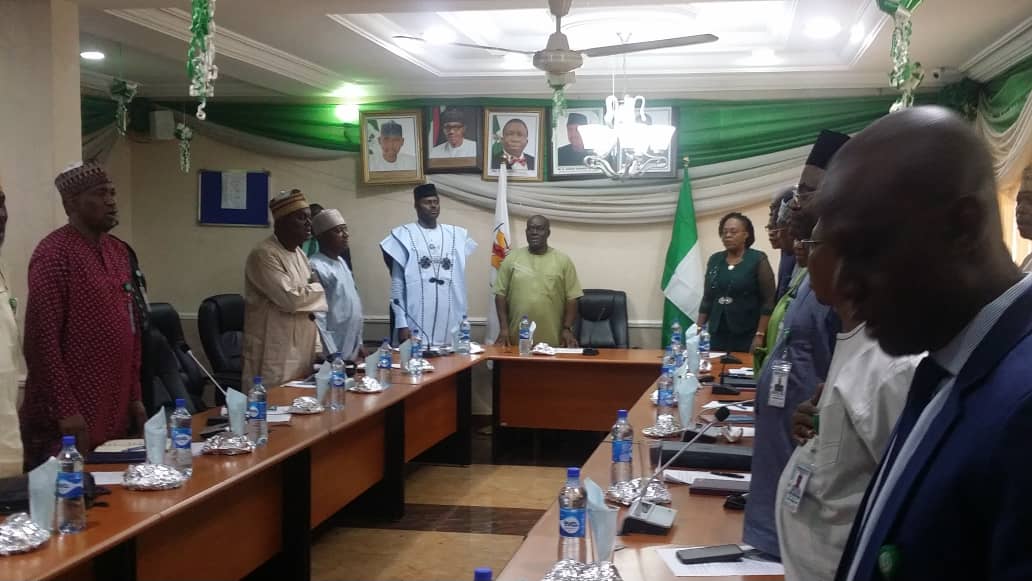 The Directing staff/Leader of the delegate, Cdre kJ Odubanjo, mni, psc (+), disclosed that the Federal Government had tasked the NIPSS to tackle the problems in the Health Sector with reference to "Funding Universal Health Care Delivery in Nigeria " and that MLSCN was chosen being a key player in the industry.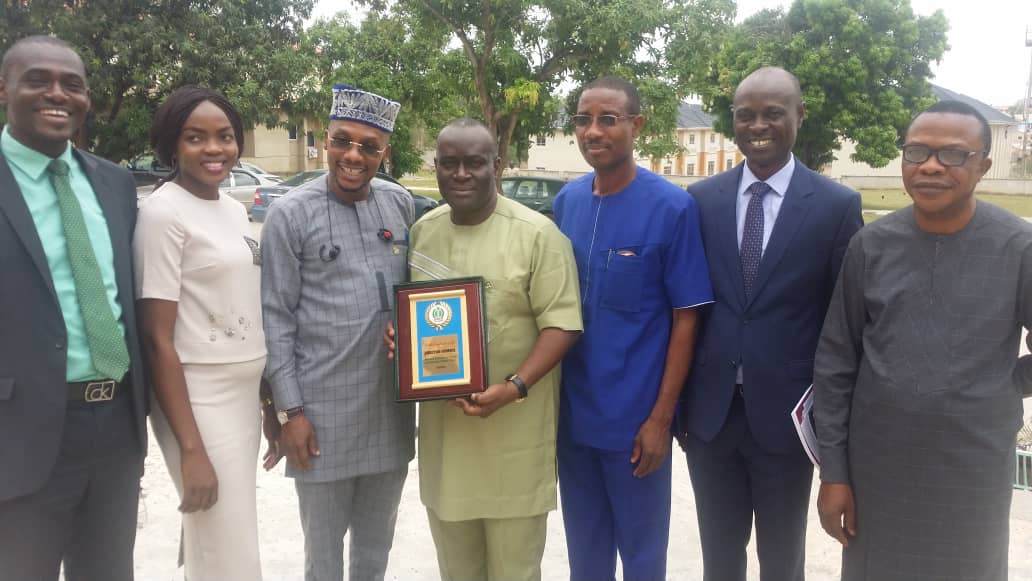 "This visit was conceived to avail NIPSS with facts and first hand information with regards to MLSCN with a view to giving direct advice to the Fed Government", he added.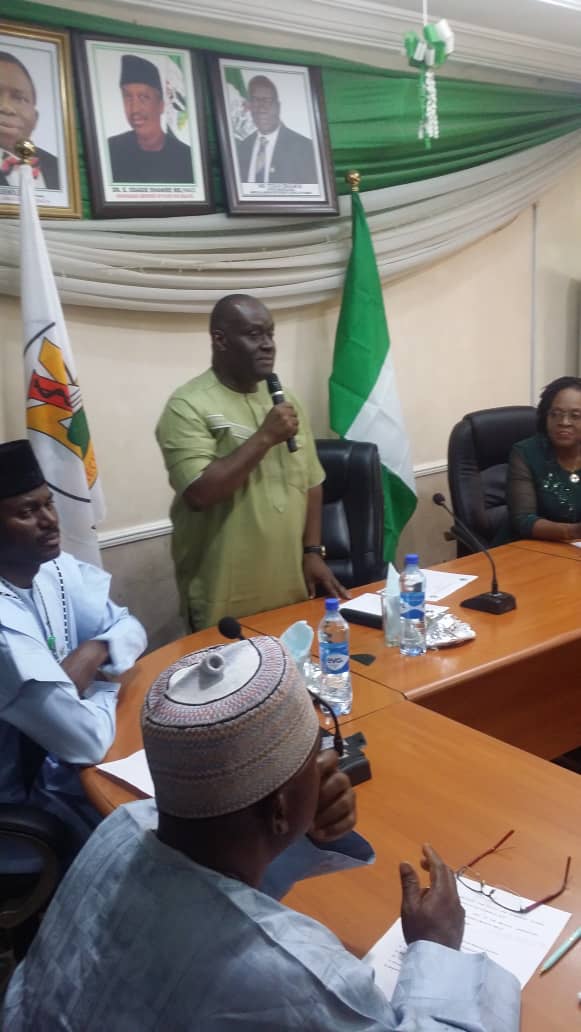 He therefore summed up the interactive session by applauding the MLSCN helmsman for a lucid presentations and brilliant responses to questions raised. "If I have the powers to rate your performance, I will score you and your team A' Plus" he added.
The climax of the visit was the presentation of plaque to the Ag Registrar /Chief executive with a warm Compliments from NIPSS and a guided tour of the National Equipment Calibration Laboratory of the MLSCN.