ERHABOR CONGRATULATES MUSLIM MLS PRACTITIONERS ON 1441 AH EID-EL-ADHA

The Registrar/CEO of the Medical Laboratory Science Council of Nigeria (MLSCN), Dr. Tosan Erhabor felicitates with the entire Muslim Ummah and Muslim Medical Laboratory Science Practitioners in particular on this year's Eid-El-Adha, which also symbolises the end of the annual Hajj to Mecca.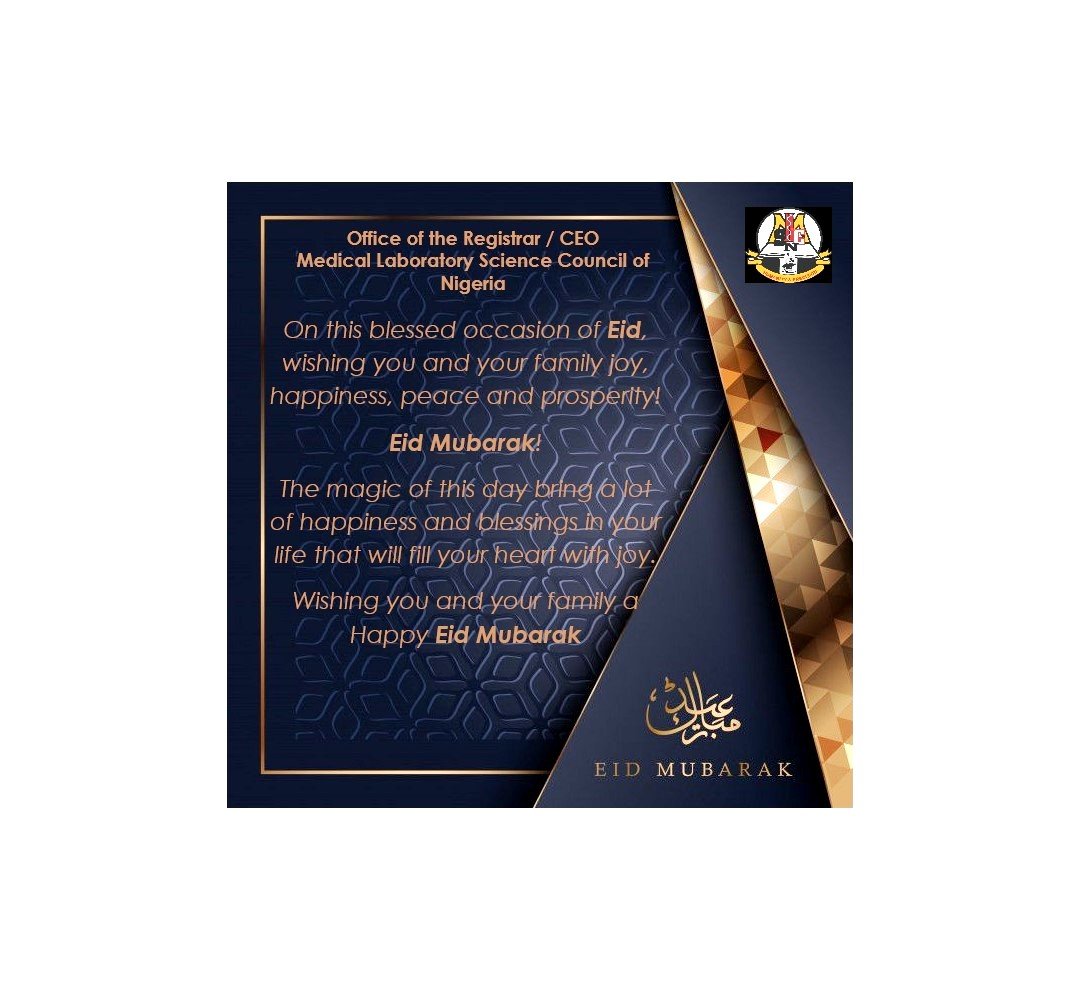 In his 2020 Eid-El-Adha message, the Registrar advised all Medical Laboratory Science Practitioners to imbibe the significance of Eid-El-Adha in their day to day lives; which are total obedience and absolute faith in God, which prophet Ibrahim (Abraham) demonstrated by showing that it is only God that gives and takes".
According to him "the annual celebration commemorates the willingness of Prophet Ibrahim to sacrifice his son Ishaq in obedience to a command from God", He thus advised all practitioners to always be godly in all they do by obeying the voice of Allah.
In the same vein, the MLSCN boss also reminded the practitioners that the storm of COVID-19 is still ravaging the world, hence, the 2020 Eid-El-Adha should be celebrated with strict adherence to Federal Government guidelines on COVID-19 : "Wearing of masks, washing of hands with soap and water, use of alcohol based sanitizers and social distancing" he concluded by wishing all Muslim MLS practitioners, a happy 1441 AH, Eid-El-Adha.