MLSCN HONORS RETIRING DIRECTORS, CHARGES OTHERS TO EMULATE THEM
The Medical Laboratory Science Council of Nigeria (MLSCN), yesterday in Abuja, held a valedictory Top Management Committee meeting in tribute to two retiring Directors, Dr Lawrena Okoro, Deputy Registrar (Inspection, Molecular Laboratory & Mentorship), and Mr. Ime Idim, Director of Finance and Administration. While extolling the contributions of the duo to the growth of MLSCN, the Registrar/ CEO, Dr Tosan Erhabor urged other officers to emulate them and help to move the Council to greater heights.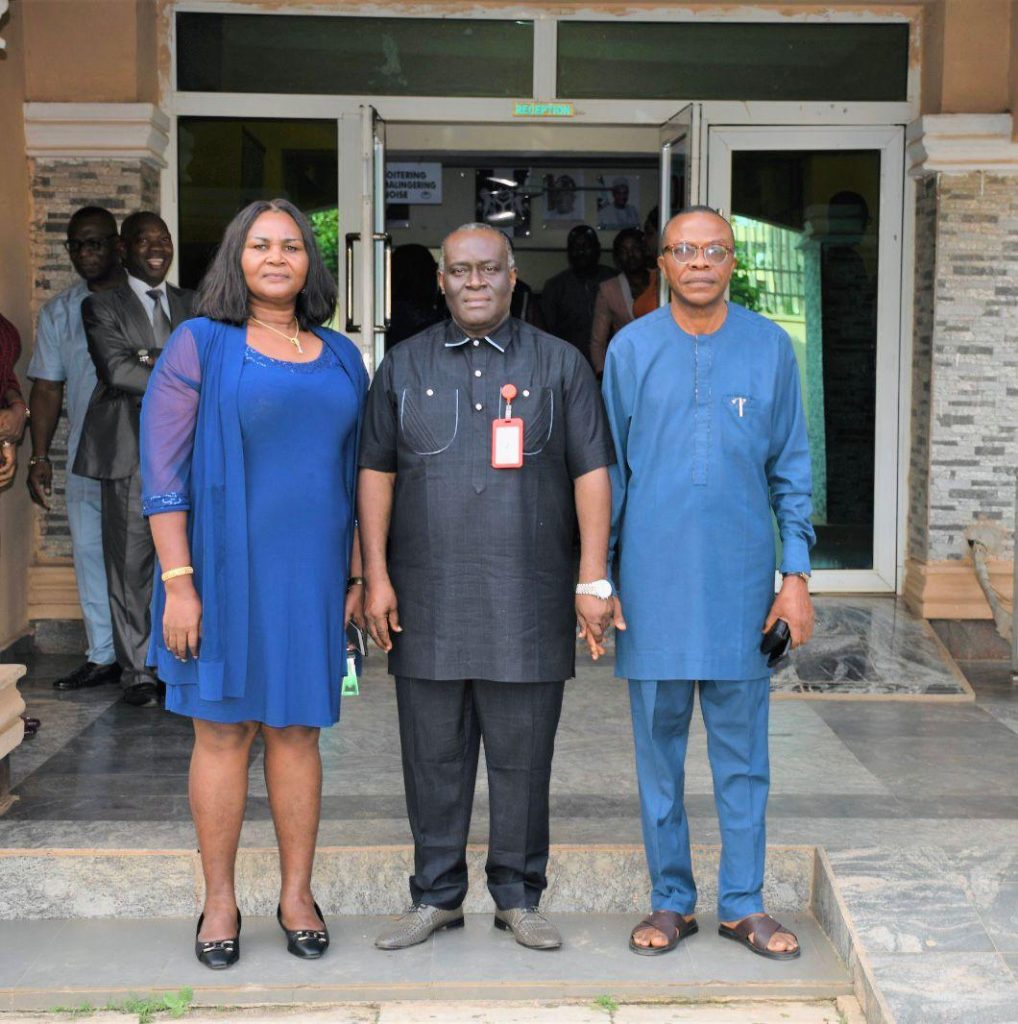 The Registrar described the departing directors as impactful, innovative leaders, who were dedicated to the vision of the Council. According to him, their legacy would help to guide the Council as it strives to reposition the health laboratory system in the country. "I have worked with you for several years, and I can confidently vouch for your integrity and dedication to work. Based on your antecedents, therefore, I have no doubt that you will continue to excel in your future endeavors. I urge you to maintain the enviable attributes by which we have known you all these years. When we need to draw from your wealth of experience, please oblige us as we are still members of the MLSCN family," he said.
Responding, the departing Directors expressed gratitude for the honor bestowed on them by the management, adding that it was not common for the TMC to organize a valedictory session in tribute to departing officers. They also expressed confidence in their likely successors, as they had worked closely over the years.
One of the highlights of the event was the presentation of letters of promotion to officers in the directorate cadre who were successful in the recent promotion examinations.