MLSCN LEADS COLLABORATION TO BUILD CAPACITY FOR BIOTECH ENGINEERS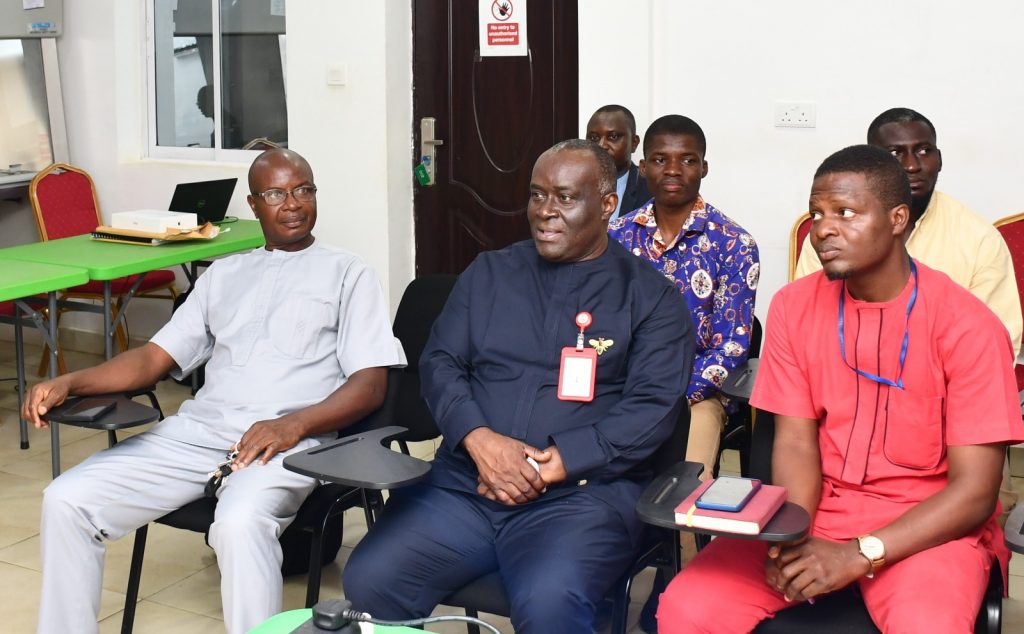 A tripartite collaboration involving the Medical Laboratory Science Council of Nigeria (MLSCN), the National Sanitation Foundation (NSF) and the Institute of Human Virology Nigeria (IHVN) has resulted in the launch of a comprehensive training program tailored specifically for Biotech Engineers in Nigeria. The five-day intensive training regimen, characterized by hands-on experiential learning, was specifically designed to culminate in the attainment of NSF's Basic Biosafety Cabinet Certification.
Speaking at during opening ceremony of the program, the Registrar/CEO of MLSCN, Dr. Erhabor, underscored the unwavering commitment of the Council to the highest standards of quality, safety and sustainability. He also emphasized the paramount importance of ensuring that laboratory equipment consistently adheres to the requisite standards and maintains certification for safe usage. "A pivotal aspect of this commitment includes the establishment of locally certified biosafety cabinets, a strategic measure intended to alleviate the need for professionals to seek certification abroad, thereby mitigating associated costs," he said.
According to the Registrar, the aim of the training initiative was to elevate the professional acumen and proficiency of participants within the region, equipping them with the credentials to become NSF Biosafety Cabinet experts. "It is essential to add that the ultimate aspiration is not limited to the confines of Nigeria but should also extend to the West African sub region. Therefore, this initiative would strive to enhance and uphold the rigorous standards that govern biosafety practices across the entire sub region, he said.