EMBRACE GENOMICS NOW- HEALTH MINISTER CHARGES PRIVATE MEDICAL LABORATORY PRACTITIONERS
The Honorable Minister of Health, Dr Osagie Ehanire, has charged private medical laboratory practitioners in the country to embrace the world of genomics and its revolutionary attributes to advance the cause of patient care. The minister, who was represented by Dr Kingsley Odiabara, Director, Medical Laboratory Services Division in the ministry, made the call at the 24th Scientific Conference and Annual General Meeting of the Guild of Private Medical Laboratory Directors (GMLD) in Abuja recently.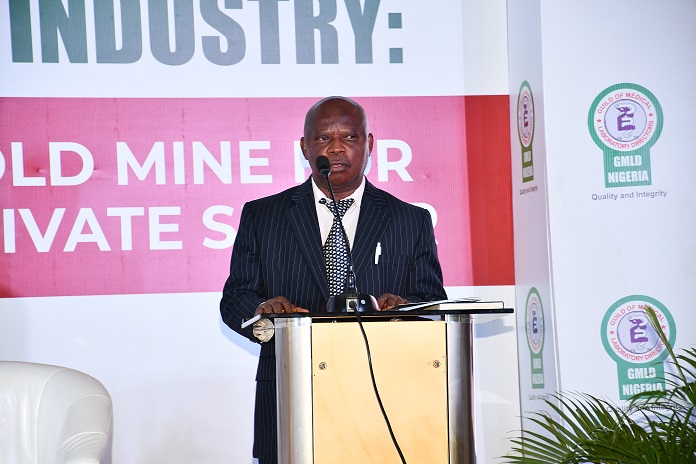 According to him, the theme of the conference "Genomic Revolution in healthcare: The untapped Goldmine for Private Sector and Investors" was not only apt but also showed that the Leadership of the Guild was thinking about emerging trends. He noted that the emergence of the Covid-19 pandemic exposed the weak health systems and infrastructure of many developing countries, including Nigeria. "This led to a national response to the pandemic in which the Federal Government adopted a multisectoral approach, including partnering with the private medical laboratory sector," he said, adding that due to the national response to the pandemic, 80 more private laboratories were upgraded and accredited for Covid-19 testing. Furthermore, the minister noted, "the federal government can proudly applaud the contribution of the private diagnostic industry."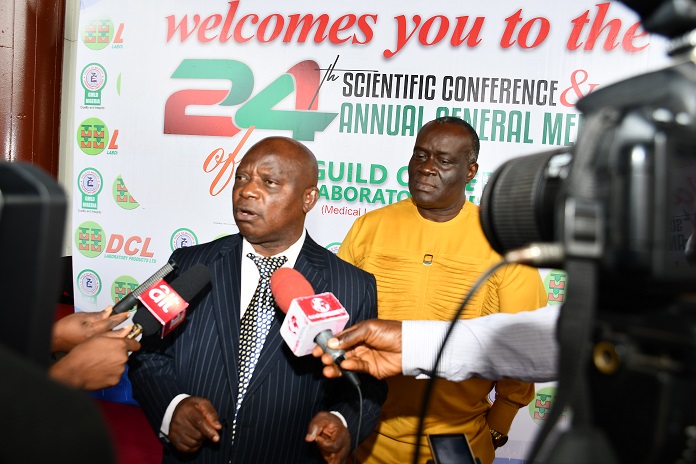 While observing that genomic sequencing has been tremendous benefit in redefining COVID-19 diagnosis and deciding treatment strategies according to corresponding drug sensitivity, Ehanire credited the collaborative effort of the private and the public sector for the country being a major contributor of COVID-19 genomic sequencing data in Africa (4th in Africa). He, however, reiterated the importance of reliable data generated from the private medical laboratories cannot be over emphasized as data is essential for appropriate planning and decision making.
Earlier in his remarks, the Registrar/CEO, Medical Laboratory Science Council of Nigeria (MLSCN), Dr Tosan Erhabor commended the Guild for choosing such an apt theme, adding that "The future of Medical Laboratory Science lies with private medical laboratory practitioners given that genomics has expanded the horizon of medical science for health professionals and researchers. He, therefore, urged the members of the Guild to scale up their standards to meet international best practices and assured them of MLSCN's support in that regard.
Similarly, the Registrar who commended the private medical laboratories that recently attained ISO15189 accreditation also encouraged others to key into the process, while the Leadership of the Guild is to come up with a new framework to harness the huge potential in the industry. "I also encourage you to partner with National Laboratory Equipment Calibration Center for the verification and validation of Laboratory methods and equipment, participate in External Quality Assessment (EQA), and use only MLSCN validated test kits for effective patient care and standard laboratory practices," he said.