MLSCN STAFF HONOURED FOR SERVICE DELIVERY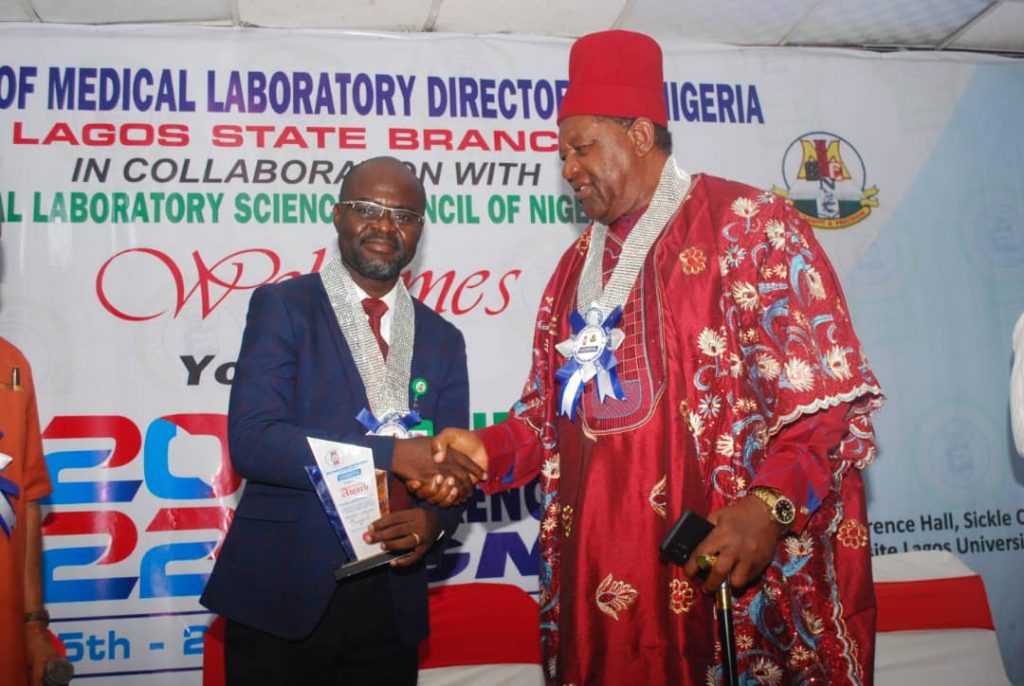 A member of staff of the Medical Laboratory Science Council of Nigeria (MLSCN), Paulinus Ofutalu, was recently honored with the Merit Award for Quality Service Delivery by the Guild of Medical Laboratory Directors (GMLD), Lagos State branch.
While receiving the award, Ofutalu who is also the Laboratory Manager of the MLSCN Public Health In-vitro Diagnostics Laboratory in Lagos, paid tribute to the Registrar/CEO, Dr Tosan Erhabor, and other staff of MLSCN for their commitments to quality service delivery.
"I humbled by the honor bestowed on me by the Guild, Lagos State branch. I did not see it coming, as we often focus on what we consider to be in the best interest of the clients and the public at large. However, it is gratifying that our little efforts have been noticed, and it will galvanize to further upscale our service delivery in line with the directive of the Registrar/CEO," he said.
The award presentation was a segment of the Guild's Scientific Conference/AGM with the theme: "Medical Laboratory Practice in 21st Century: Transformation to Accreditation". The keynote speech was delivered by Dr Donald Ofili, Deputy Registrar, MLSCN Accreditation Service.