MLSCN PROCESSES DRIVEN BY QUALITY AND SAFETY – REGISTRAR
The Medical Laboratory Science Council of Nigeria (MLSCN) has assured that its standards would henceforth be driven by Quality and Safety as international best practices stipulates that Quality should stand on the shoulder of Safety. The Registrar/CEO, Dr Tosan Erhabor, disclosed this while inaugurating the MLSCN Biorisk Management Committee (BMC) in Abuja yesterday. He also unveiled the Biorisk
Management policy statement and charged the members of the committee to leave up to expectations.
According to him, the committee was set up as a mark of commitment to the wellbeing of Nigerians, particularly Medical Laboratory practitioners who, by the nature of their practice, are often exposed to pathogens. "Any program that is in the interest of medical laboratory practitioners and contributes to the wellbeing of the citizens would always receive the attention of the Council," he said, adding that, in light of the foregoing, "MLSCN, as the agency of government charged with the responsibility of regulating medical laboratory services and practice in Nigeria, has authorized the establishment, documentation, implementation, communication, maintenance and continual improvement of Biological Risk Management System in her facilities." He, therefore, charged Medical Laboratory Science practitioners to advance the implementation of a comprehensive Bio Risk Management system in their various facilities across the country.

Erhabor, who commended the Vice President of the Biosafety Association (NIBSA), Dr Mrs Stella Udo, for supporting the laying of Biosafety/Biosecurity foundation while she was a Director at the Council, also paid tribute to the Sandia National Laboratories, US, for their contributions towards the institutionalization of the BRM System in Nigeria. Furthermore, he noted that Dr Osaretin Agbonlahor, designated as coordinator of the Biorisk Managament Committee of the Council, is expected "to provide advice, guidance, and assurance on Bio Risk Management issues in compliance with the provisions of ISO35001:2019".
In his message of goodwill, the President, National Biosafety Association (NIBSA), Prof Abiodun Denloye noted that there cannot be Quality without Safety. Thus, he commended the Council for inaugurating the Biorisk Management Committee, adding that it was a trailblazing accomplishment and important statement from the regulator. He, therefore, assured that his association would be willing to partner with MLSCN to push the issue of Biosafety to the front burner, while expressing delight that a few Universities in the country were also integrating Biosafety into their processes.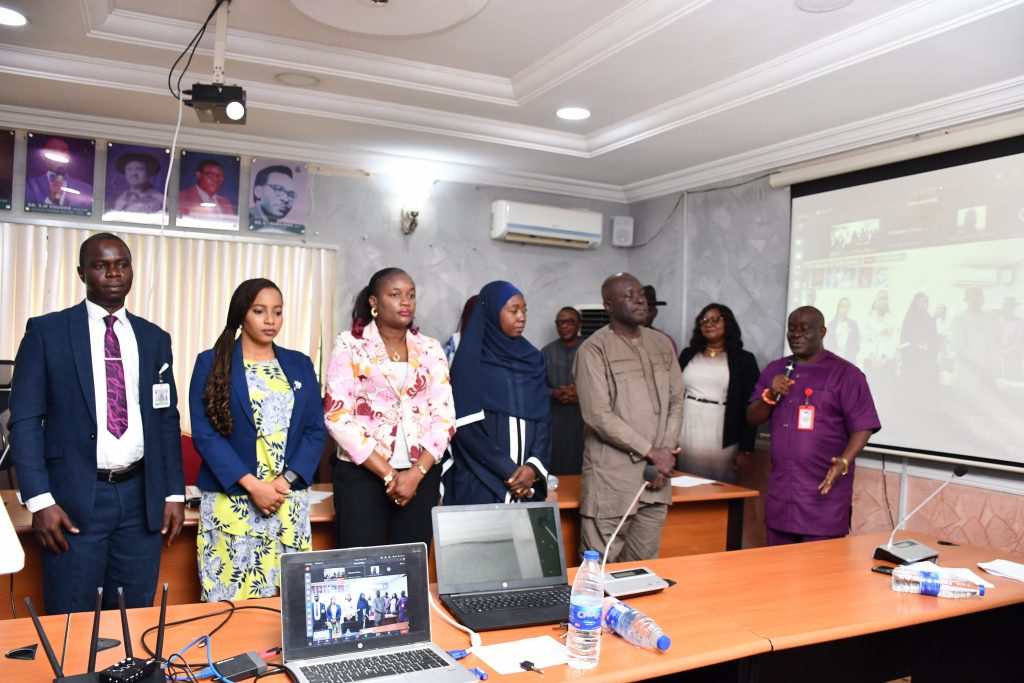 The President, Guild of Medical Laboratory Directors, Dr Elochukwu Adibo, former President of NIBSA, Livinus Ibiang, Chairman, and AMLSN (FCT), Dr Chucks Ironkwe among others were present at the inauguration.