FOUR YEARS WITHOUT OUR AMAZON
"Great is thy faithfulness O God my father. There is no shadow of turning with thee. Thou changes not, thy compassions, they fail not Great is thy faithfulness, morning by morning, new mercies I see. All I have needed, thy hand has provided". The memory of our then Ag.Registrar/CEO, Mrs. Olufunke Folashade Omotuyi, always come to mind whenever the above rendition is sung.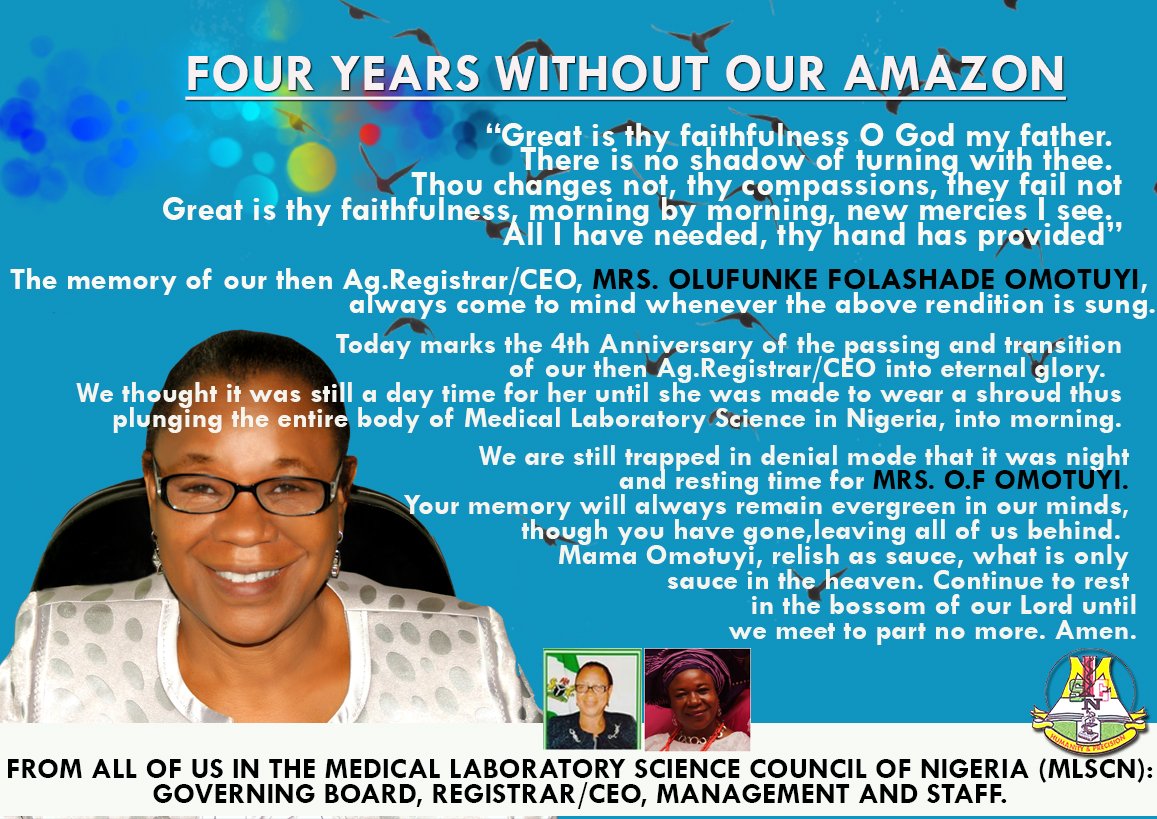 Today marks the 4th Anniversary of the passing and transition of our then Ag.Registrar/CEO into eternal glory. We thought it was still a day time for her until she was made to wear a shroud thus plunging the entire body of Medical Laboratory Science in Nigeria, into morning.
We are still trapped in denial mode that it was night and resting time for Mrs. O.F Omotuyi. Your memory will always remain evergreen in our minds, though you have gone, leaving all of us behind. Mama Omotuyi, relish as sauce, what is only sauce in the heaven. Continue to rest in the bossom of our Lord until we meet to part no more. Amen.
From all of us in the Medical Laboratory Science Council of Nigeria (MLSCN): Governing Board, Registrar/CEO, Management and Staff.