ITV SEEKS TO PARTNER WITH MLSCN ON NEWS COVERAGE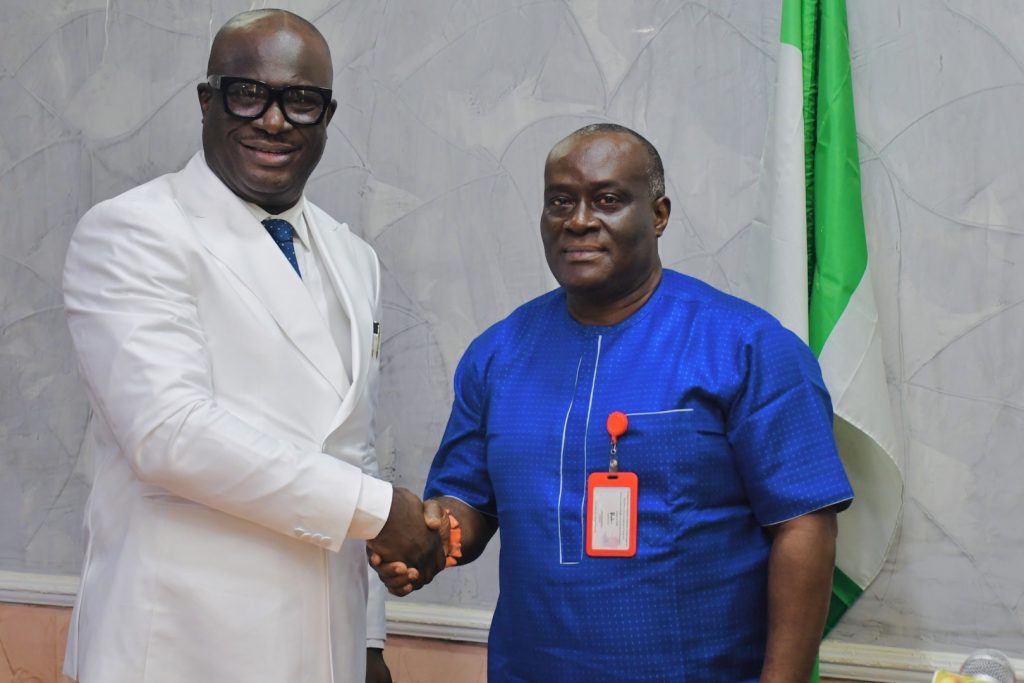 The Registrar/CEO, Medical Laboratory Science Council of Nigeria (MLSCN), Dr Tosan Erhabor and his team on Tuesday, August 22, hosted the Management of the Independent Communication Network, owners of the ITV and Independent Radio stations. Led by the Managing Director, Engr Elvis Obaseki, the visitors said they were at MLSCN to explore areas of possible collaboration with the Council with a view to leveraging their vast communication platforms for the benefit of both parties.
According to Obaseki, MLSCN had,pursuant to her statutory mandate, continued to record giant strides, which the general ought to be aware of, and that was the rationale behind ITV's desire to partner with her to project such accomplishments tothe general public. "As we all know, you do a lot of accreditation and standardization of medical laboratories across the country. Such will no longer be hidden from the world. Also, quackery can be best eliminated when people know what they are supposed to do," he said.
Responding, the Registrar commended ITV for theirsupport for MLSCN so far, and recalled Engr. Obaseki's contributions to the growth of the Medical Laboratory Science profession over the years even though he's not a member of the profession. He, therefore, expressed the hope that collaborating with ITV would help MLSCN to actualize her mandate. "We appreciate your visit and desire to partner with MLSCN, as we want more Nigerians to know what we're doing. Your suggestion presents an opportunity for us to put our information in the public domain. MLSCN would like to partner with ITV, and the corporate affairs department is up and running and would ensure that the collaboration succeeds," he said.