MLSCN, CODIX PHARMA TRAIN MEDICAL LAB SCIENTISTS ON LEADERSHIP EXCELLENCE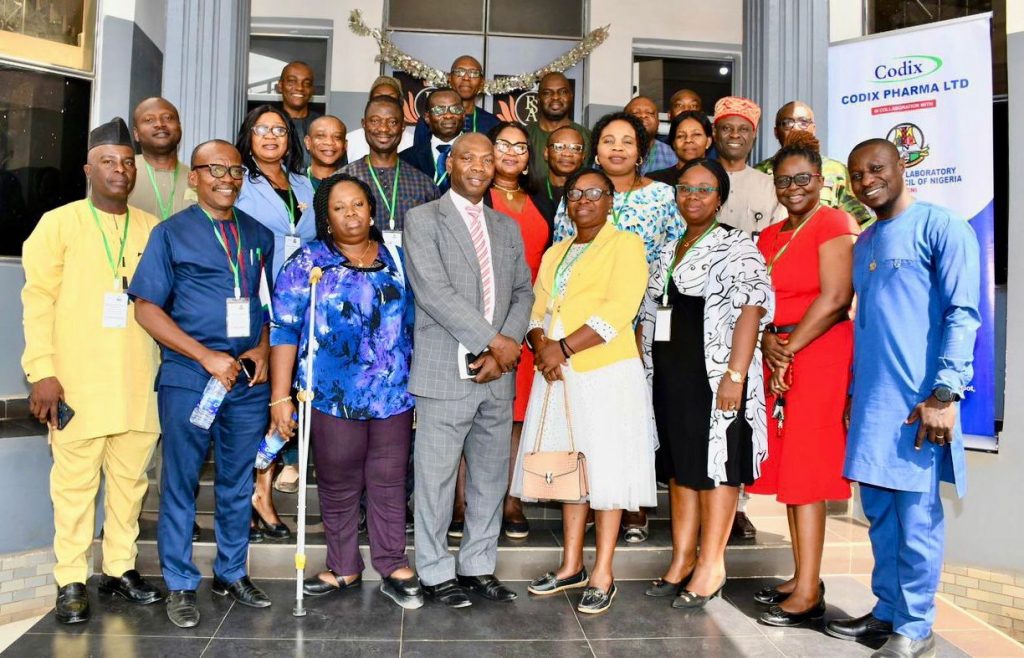 In furtherance of its human capital development agenda, the Medical Laboratory Science Council of Nigeria (MLSCN) recently collaborated with Codix Pharma, a Lagos-based firm, to mount a Leadership training program for Medical Laboratory Scientists in the directorate cadre. The two-day event which was held in Abuja, had in attendance Practitioners drawn from various zones of the country.
While addressing the participants on the essence of the program, the facilitator, Dr Samuel Owokoniran, harped on the imperative of transforming and equipping MLSCN and Medical Laboratory Scientistswith the right kind of leadership to achieve organizational goals. He also emphasized the need to manage change in a multicultural system hoping to build a performing and productive team.
According to him, leaders should be equipped to track performances effectively. "We are aiming to train leaders to become excellent leaders in our current world. It is not only about goals and objectives but also, leaders should be able to track performances of team members. The organization as a whole should see they are productive enough to achieve the goal" he said.
Furthermore, the facilitator noted that change is known to be the only constant thing in life. "We realize that Change Management is of the essence because in every organization, what is constant is change. For us to be able to adapt to change, we would be able to adapt easily to changes in the environment," he said.
Meanwhile, Kim Jahkim, the Marketing Access andGovernment Affairs Manager, Codix Pharma, in his remarks, noted that the program was organized in furtherance of the company's corporate social responsibility (CSR), and reiterated the importance of MLSCN in the validation of rapid test kits. He expressed the willingness of his company to deepen collaboration with the Council to improve service delivery such that with new trends of diseases, the Council would be up to date.
Some of the modules covered during the training program were: Excellence in Leadership; Effective Performance Management; and Change Management among others.