Registrar urges MLSCN ACTU members to Justify MLSCN confidence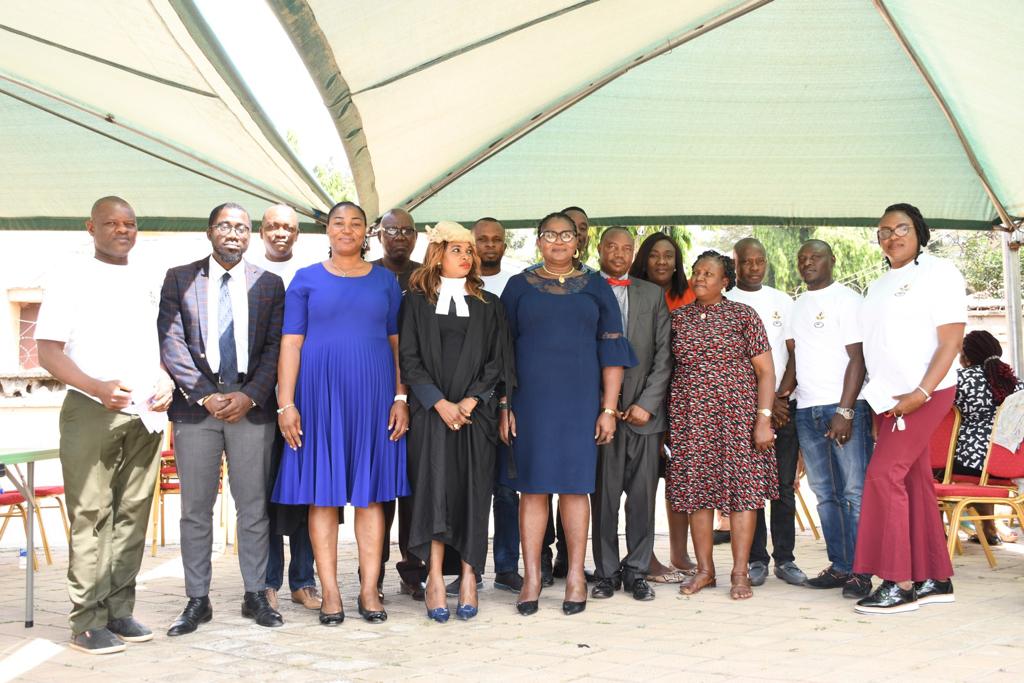 The Registrar/CEO, Dr Tosan Erhabor has urged members of the Anti- Corruption and Transparency Unit (ACTU) of Medical Laboratory Science Council of Nigeria (MLSCN) to do their utmost to justify the confidence reposed in them.
He made the remark at the inauguration of members of the Unit by the Independent Corrupt Practices and other Related Offences Commission (ICPC) at the MLSCN Headquarters recently in Abuja.
The Registrar, who was represented by the Deputy Registrar, Inspection, Molecular Laboratory & Mentorship, Dr Lawrena Okoro, congratulated the new members of ACTU and stressed the importance of the unit to the council.
"The unit has always been significant in the scheme of things with the council; therefore, the inauguration of a new tenure is of importance if the MLSCN must maintain her core values which includes integrity, commitment, professionalism, excellence, efficiency and team work" he said.
According to him, despite the onset of Covid 19 and some other factors which limited the Unit's activities, the previous members were still able to record some achievements, including: Erection of suggestion and complain box, signage's to discourage malingering, production of handbills and stickers amongst others.
Meanwhile, Chairman, ICPC, Prof Bolaji Owasanoye, represented by Deputy Director Study and Review, Clement Obaniyi while congratulating the newly inducted members, implored them to maintain high ethical standards which others can abide by.
"I would like to congratulate the newly appointed nominee for being found worthy to serve in this capacity. I implore you to showcase high ethical standards and sterling examples worthy of being emulated while also working together as a team in maintaining the culture of discipline and accountability within the council".