MLSCN HOLDS NEW YEAR SOLEMN ASSEMBLY AS REGISTRAR ASSURES STAFF OF BETTER DAYS AHEAD.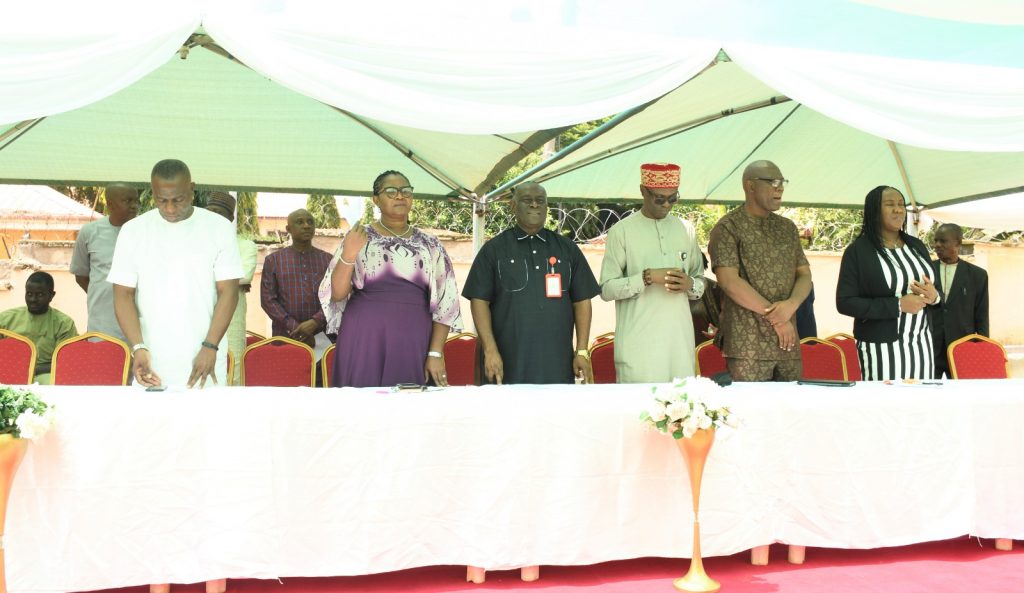 The Registrar and Chief Executive Officer, Medical Laboratory Science Council of Nigeria (MLSCN), Dr Tosan Erhabor has assured members of staff of the Management's continual support to enable the staff to benchmark international standards in the operations of the Council. He said this was necessary if the agency was to actualize its statutory mandate in the interest of the entire citizenry.
The Registrar made these remarks at the recent Solemn Assembly to usher in the new year at its headquarters in Abuja, attended by the staff and members of the Top Management Committee (TMC).
While noting that the event offered an opportunity for the Management and staff to appreciate God for the Council's impressive record for last year, which could not have been possible without the support of the staff, Dr Erhabor assured of a better year ahead, reiterating the Management's predilection towards activities that put the Council in positive light.
He further expressed optimism that the Council would record some noticeable changes, thanking God that there was no loss of lives within the Council throughout Year 2022. On the way forward, the Registrar noted: "We have asked God for the gift of wisdom, which we consider to be crucial in our efforts to take MLSCN to a new height. We believe with such a gift and the usual support of all the staff and our stakeholders, we will get it right."

The sermon for the Solemn Assembly with the theme "Total Recovery" was preached by Pst. James Ogbeche, who made reference to the tough conditions of previous year while expressing belief that Year 2023 would be one of recovery. The event concluded with Staff singing, dancing and worshipping in adoration.