NATIONAL BLOOD SERVICE COMMISSION SEEKS COLLABORATION WITH MLSCN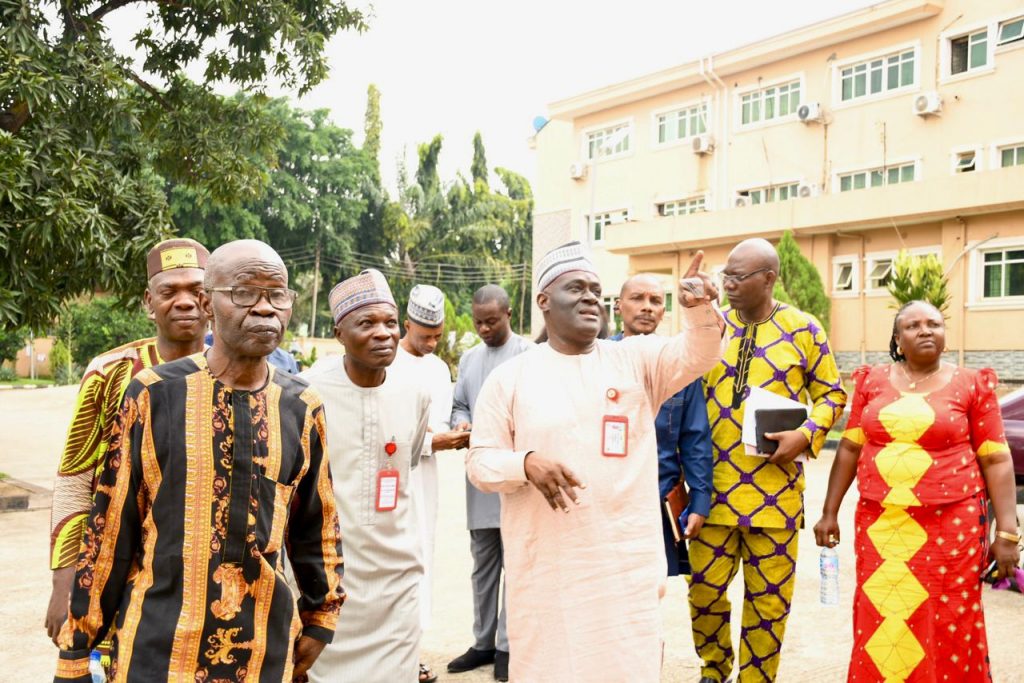 The Acting Director General of the newly established National Blood Service Commission (NBSC), Dr E.J. Suberu, earlier today, led his Management Team on courtesy visit to the Medical Laboratory Science Council of Nigeria (MLSCN). According to him, the team was at the MLSCN headquarters to express their appreciation for the contributions of MLSCN in the health sector, introduce the National Blood Service Commission Act, and seek the Council's support collaboration of the Council in the regulation of blood-related establishments.
He said the Act had given the Commission the mandate to regulate blood service all over the country, but his team would need the support of MLSCN as a sister agency with a lot of experience in the regulatory space. "We wish to seek your help in the regulation of blood establishments by ensuring that any medical laboratory facility seeking to register with you also has registered its blood service component with our commission. On our part we will also ensure that any blood establishment seeking to register with NBSC has also registered with MLSCN, and has a medical laboratory scientist duly registered and licensed by your agency. This will be a mutually-beneficial relationship that will ensure that the interest of the patient is put at the front burner," he said.
The Acting DG decried the incessant cases of inter-professional rivalry or rancor among health professionals, adding that they were unnecessary. "Our patients should always be our focus. There should be no superiority or inferiority complex among health professionals; instead, we should focus on the quality of service that should benefit the people of this country. Therefore, we must learn to work together to move the country forward," he said.
Responding, the Registrar/Chief Executive Officer, Dr Tosan Erhabor, who is also a Hematologist, commended his counterpart for the visit, and assured him that MLSCN, as an organization driven by quality, safety, and sustainability, is always willing to collaborate with like-minded organizations to meet the yearnings of the patients for quality service. "The interest of the patients should be paramount to all of us as health professionals. We're glad that you have come to seek collaboration with us, and we're willing to explore ways of working with your commission," he said. He further requested the visitors to come up with a framework on how the collaboration could work, while MLSCN would do likewise, adding that both teams could meet at an agreed date in the future to harmonize positions as a prelude to a proper Memorandum of Understanding. Present at the meeting were members of MLSCN Top Management Committee.
Corporate Affairs Department
MLSCN