MLSCN TO CONSIDER WEST AFRICAN POSTGRADUATE COLLEGE OF MEDICAL LABORATORY SCIENCE'S REQUEST FOR COLLABORATION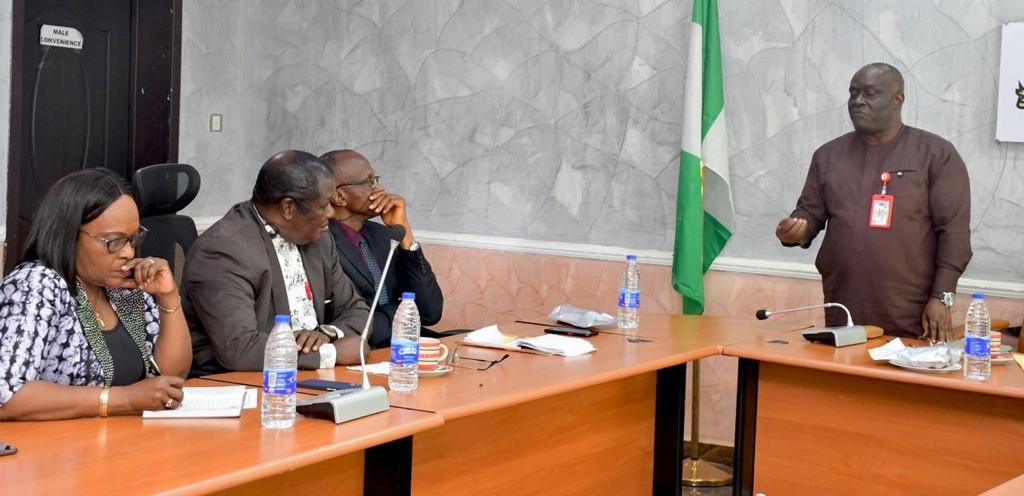 The Registrar/Chief Executive Officer of the Medical Laboratory Science Council of Nigeria (MLSCN), Dr Tosan Erhabor, yesterday, in Abuja, agreed to consider the request of the West African Postgraduate College of Medical Laboratory Science (WAPCMLS) to collaborate with the Council in various areas to enable the College realize its laudable goals. He gave the indication during the visit of the Regional President of the College, Prof Eugene Ikeh, who was accompanied the President, Association of Professional Bodies of Nigeria, Mr Manason Rubainu, and the College Administrator, Dr Stella Udoh.
The Registrar said the Management of MLSCN had noted the sincerity of purpose and enthusiasm in members of the delegation, and would be willing to consider suggestions regarding possible areas of collaboration with the College. "As a Council, we're willing to do what is expected of us to ensure that the College succeeds. However, it must be noted also, that MLSCN is not competition with any other agency. We're all stakeholders in the affairs of the College, who have a lot to contribute," he said.
Earlier, the Regional President of the College noted that the purpose of the visit was to congratulate the Registrar, Dr Tosan Erhabor, on his well-deserved reappointment as Registrar, and to explore areas of possible collaboration with the Council such as regulating the training of the Fellows of the College. "We have had the induction of Foundation Fellows and the Elected Fellows of the College, and we think it would help the College and the profession if they can be registered with the Council to enhance their status within the profession as is the case with other professions in the country and other countries in the sub region," he said. According to him, Nigerian holders of other Fellowships can also be encouraged to enroll and sit the College's examination and become Fellows of the College, which would enable them to work in other countries in the sub region. He, therefore, asked for greater synergy among stakeholders, particularly the Council, to help the College actualize its mandate.
Meanwhile, the President of Association of Professional Bodies of Nigeria also encouraged MLSCN to consider accrediting the College as a training institution and, thereafter, recognize its Fellowship as a specialist qualification.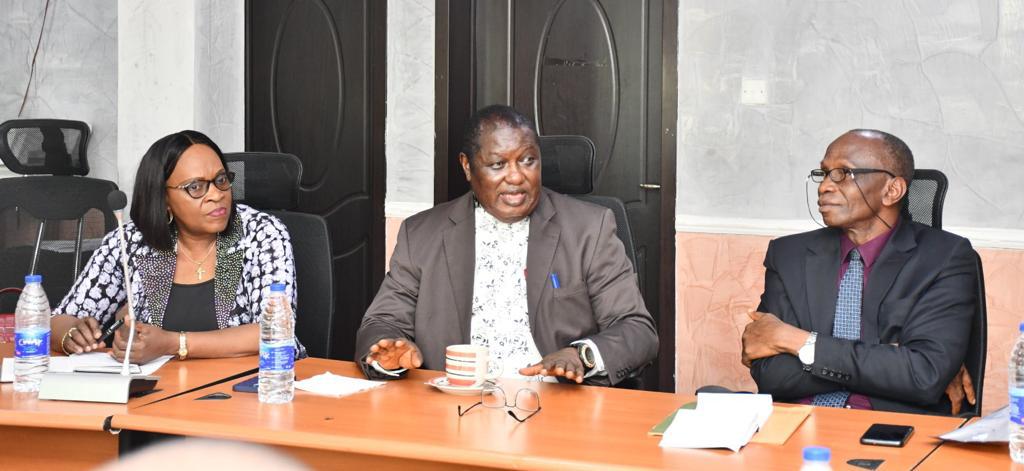 Department of Corporate Affairs, MLSCN
October 18, 2023